The Scalebreaker DLC game pack brings two new Season of the Dragon dungeons, expanding upon the events of both Wrathstone and Elsweyr. The Dragons are free from the Halls of Colossus, and now you must deal with the fallout of their release. While these stories are part of the year-long saga, you can enjoy both without having completed either of the year's earlier content—enjoy!
Lair of Maarselok
For centuries, Maarselok slept deep in the mountains between Elsweyr and Grahtwood. However, upon the opening of the Halls of Colossus, this monstrous Dragon has awoken, and now threatens to spread his corruption into the domain of the Wood Elves. Only with the help of the Warlock Carindon and the forest spirit Selene can you defeat this terrifying new Dragon!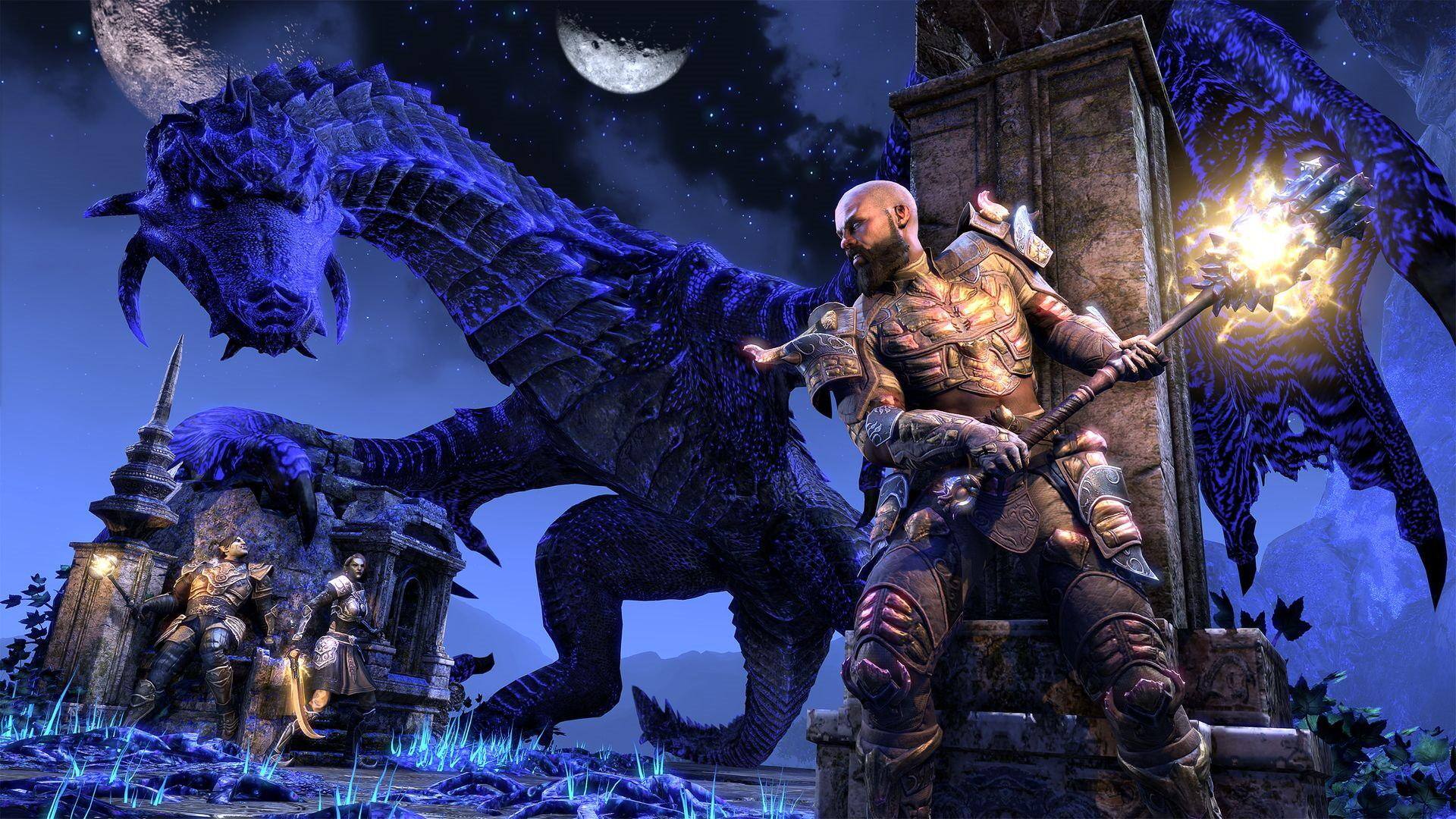 Hunt the great Dragon Maarselok!
Moongrave Fane
Hidden within a fallen Khajiiti temple, the vampires of the Hollowfang prepare to perform a terrible ritual. Joined by the former Dragonguard Grundwulf, they wish to drain the blood from a captured Dragon! You and your team must fight your way into the fallen ruin and put a stop to their plan before it's too late.
Both dungeons can be attempted in Normal and Veteran difficulties, with a Veteran Hard Mode option available for those looking for a challenge. Brave delvers can discover new rewards up for grabs in both dungeons, too, including new item sets, Achievements, collectibles, and more.
PURCHASE DETAILS
The Scalebreaker DLC game pack is free for all ESO Plus members and available for purchase for 1,500 crowns from the in-game Crown Store (listed under DLC).