Starsector is an open-world single-player RTS space-combat game with roleplaying, exploration and economics from Fractal Softworks. You take the role of a space captain seeking fortune and glory however you choose.   
Current Features
Develop your character into a hot-shot pilot, a smuggler, a stern admiral, an industrial magnate – or anything in between
Pilot your ship in top-down 2D combat
Command your fleet in tactical battles
Gain experience to level up your skills
Detailed space combat mechanics
Customize your ship's loadout before battle
Outfit ships with your weapons of choice and add hull modifications to create devastating tactical combinations
Hire officers to give skill bonuses, pilot auxiliary ships, and oversee your operations
Explore war-torn star systems
Exploit events to trade goods for profit
Win the favor or scorn of powerful factions
Discover new worlds and salvage lost derelicts
Mod support for diverse user-made content
Claim new worlds, build outposts and industry
Cripple core world supply lines to create easy prey for piracy or bolster the rule of law and try to reverse the Sector's descent into chaos
Survey forgotten worlds and establish new colonies among the ruins
Use lost and forbidden technologies to advance your cause – can you afford to pay for the consequences of your hubris?
Leave your mark upon the world and determine the fate of the Sector with your decisions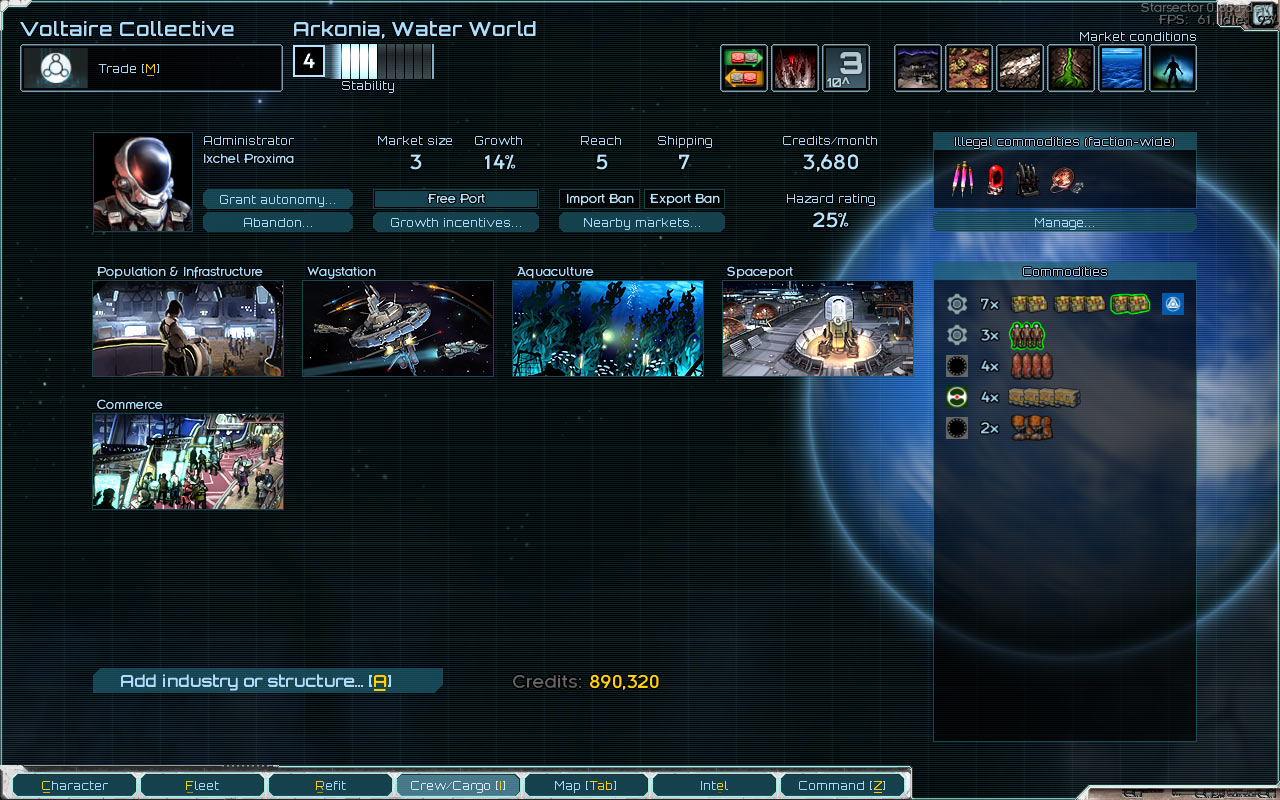 Still in its alpha phase, this one looks to be something to keep an eye on moving forward.  If you preorder now, you pay $15 – 25% off the final price.
What you get:
Early access to the game, starting with alpha builds – available now!
Discounted price
The full version, when it is finished
You help support the development of Starsector